4 Clean Beauty Myths Busted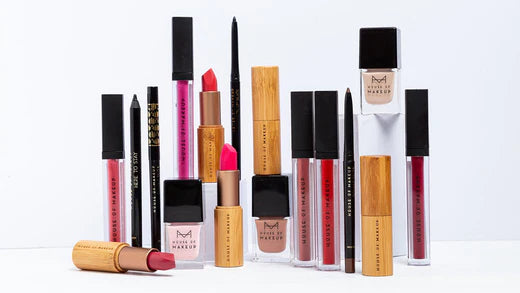 'Clean Beauty for the win!' 'Clean Beauty is Green Beauty' 'Clean Beauty saves the earth' The world of makeup has been inundated with such positive affirmations and vibes around clean beauty. But with its successful foray into the beauty-verse, along came the trust issues.
'How long will it last?' 'Can makeup even be vegan?' 'Clean Beauty is nothing but a myth!' And so on. The list of myths and stories surrounding this global phenomenon is endless. Just like every revolution was first met with skepticism and big doubts, but later accepted, inculcated and even irreverently followed by millions!
Simply put, clean beauty is devoid of toxic anything and everything. Ranging from not using animal-tested products to using natural-ingredient based formulations only. We mean… what's not to like? Hence, House of Makeup as a brand produces clean beauty ONLY. And we couldn't be more proud to bust some myths along the way. So, pay attention, ya'll. Especially the ones on the precipice of becoming a clean beauty convert for life!
1. "This vegan lipstick looks irresistible. I doubt, it will last though"
Believe you us, we've heard this one a million times. The performance of every product is tested for human consumption, quite literally. Just like any other beauty product, the thought behind every clean beauty product is to make it last longer.
2. "If I purchase vegan makeup every time, I might just go broke!"
Yes, we agree. A couple of years ago, clean beauty came at a very high price. But thanks to the internet(du-uh) the relevance, importance, and awareness of making and using clean beauty products has increased on a global level. Thus, paving the way for many brands to go clean without a heavy mark-up.
3. "I doubt they make it in 'that' shade of pink"
To bust this particular myth, we humbly request you to visit the House of Makeup website. From a sassy green to noir black, we have all the possible trending shades across our makeup categories.
4. " Think using clean beauty only is going to make any difference?"
Hell yea -every time you chose to buy from a vegan, cruelty/paraben/sulphate-free brand! In these trying times of climate change, every choice you consume affect the heart and lungs of the earth.
Comment below and let us know if you need more information about clean beauty saving the planet. We hear you!
---