This Is How It-Girls Are Wearing Kajal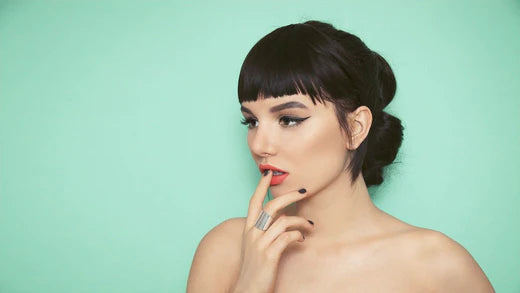 Kajal is an eye makeup staple. In India especially, the feeling of not wearing kajal is considered a cardinal makeup sin. We have all got the " going through a break-up?" question if caught not wearing a kajal to work. So, what makes kohl rimmed eyes so appealing and totally bad-ass at the same time? 
We feel it is the sheer versatility of kajal that makes it a total must-have. Not only is it easy to use, but it also immediately lightens up your face. Somethings that a text from your crush can't do, a kajal totally can. 
If you are just someone standing in front of a mirror, holding your favourite kajal and looking for ways to wear it vivaciously, scroll down. 
1. Glittery lids, smudged rims
Glittery eye makeup is in it to win it. And by it, we mean the entire beauty-verse. The next time you finish up a glittery look, work it better by swiping a thick line of kajal on the rim.
2. Do it like a Samurai 
Serve heady amounts of fierceness by breaking all the rules of eye makeup you've ever learned. Go all out with a super angular cat eye and fill in the lids with loads of matte black eyeshadow. 
3. Let there be super smokey eyes
Did you know that a super functional kajal has the ability to make the most perfect smokey eye? 
All you need to do is draw a super fat line on the lid and smudge it artfully with an eyeshadow brush! 
4. Clouds for days 
If you are a beauty buff like we are, you must have tried the super experimental cloudy eyes. Make that look pop with a super thin line of kajal on your lids and water-lines.
5. Vampy lids, vampy lips 
We love a tough lip look that matches a tough eye. To achieve a Paris Fashion Week-esque vampy look, do a thick double winged liner and couple it with your favourite deep, maroon pout.
---